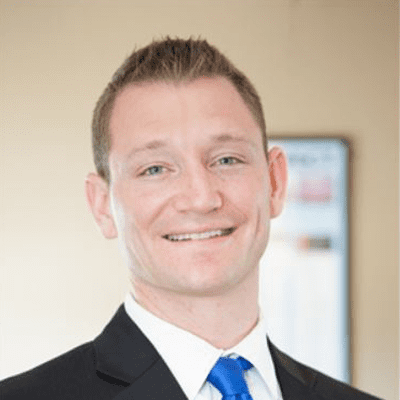 Chiropractor
Daniel Wojnicki, DC
Dr. Wojnicki graduated from Illinois State University in 2007 with a degree in Biological Science, and continued his education at Parker College of Chiropractic in Dallas.
He uses the latest innovative techniques that are light, gentle, and comfortable with outstanding results. He uses Chiropractic as a tool to help people live a pain free and balanced life.
Coming from a family that includes both Medical and Chiropractic Doctor's, Dr. Wojnicki recognizes the importance of a balanced approach in health care so that the patient receives the best-unbiased care possible.
He is very proud to have the opportunity to improve the quality of life for so many members of our community and will continue to educate himself so that he is always on the cutting edge of healthcare.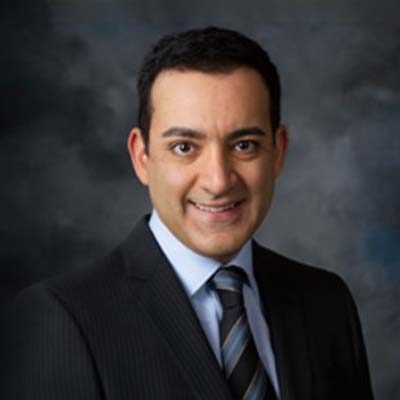 Medical Director
Dr. Ghalambor, MD, DABA, FIPP, DABIPP, DABPM
Dr. Ghalambor is an internist, anesthesiologist and fellowship trained interventional pain specialist from Massachusetts General Hospital, Harvard Medical School.
Dr. Ghalambor is a diplomat of American Board of Anesthesiologist with subspecialty certification in pain management. He is also a fellow in interventional pain management, a prestigious diploma awarded by the World Institute of Pain. Dr. Ghalambor also is a diplomat of American Board of Interventional Pain Physicians (ABIPP) and has served as an instructor and examiner.
Finally, Dr. Ghalambor is board certified by the American Board of Pain Management. Dr. Ghalambor received his training in internal medicine in the hospitals affiliated with Montpellier II university in Montpellier, France. After a year training in the preliminary internal medicine in Harbor Hospital, affiliated with Johns Hopkins medical school in Baltimore, MD he received his training in anesthesiology at John H. Stroger Hospital in Chicago, Illinois. He is also a trained acupuncturist from Harvard Medical School and a member of the American Society of Interventional Pain Management (ASIPP) and the Spine Intervention Society (SIS).
Dr. Ghalambor believes in comprehensive, multidisciplinary pain management. He believes that best results are achieved after a balanced, individualized combination of medical therapy, interventions, physical therapy and if needed, alternative medicine such as Acupuncture.
These beliefs and goals led Dr. Ghalambor to start NorTex Spine & Joint Institute with the first office being in Plano, Texas.
Nurse Practitioner
Lauren Boyles, FNP-C
Lauren Boyles graduated from Oklahoma State University in 2012 with a Bachelor of Arts in Biology. She then went on to receive a Bachelor of Science in Nursing and subsequently received a Master of Science in Nursing to become a Family Nurse Practitioner all from the University of Texas at Arlington.
Lauren is nationally board certified by the American Academy of Nurse Practitioners and licensed by the State of Texas. Lauren has nursing experience in both acute care and outpatient settings. She has previous nurse practitioner experience in endocrinology and internal medicine.
Lauren resides in Frisco, TX where she enjoys spending time with her husband. She is involved in gardening and likes to maintain an active lifestyle by biking and going to the gym.
Rehab Tech
Christina
Christina was born and raised in Plano, TX, and has been married to her husband for seven years. Over this time she has had the opportunity to live overseas and throughout the U.S, where she was able to travel to, and explore many different cultures. On the weekends she enjoys spending time with her family, exercising, cooking, going to the movies, and playing with her two dogs, Argo and Artemis.
Rehab Tech
Samii
Samii grew up in Rockwall, TX, and is an NASM certified personal trainer. Her passion is helping others learn about health and nutrition. In her free time, Samii enjoys working out, paddle boarding, and spending time with her family and crazy puppy, Jack.
Patient Care Coordinator
Deborah
Deborah was raised in Plano, TX. She has been married to her husband David for 8 years, and together they have a daughter and a son. Despite being married to a New Orleans Saints fan, Deborah remains an avid Dallas Cowboys fan and will never hesitate to argue that Dez caught it! In her free time, Deborah enjoys watching true crime documentaries. traveling with friends, cooking, and spoiling the family's chihuahua, Cajun.
OFFICE HOURS
---
Monday
8:00am - 1:00pm
2:30pm - 6:30pm
---
Tuesday
8:00am - 1:00pm
2:30pm - 6:30pm
---
Wednesday
8:00am - 1:00pm
2:30pm - 6:30pm
---
Thursday
8:00am - 1:00pm
2:30pm - 6:30pm
---
Friday
Closed
---
Saturday
Closed