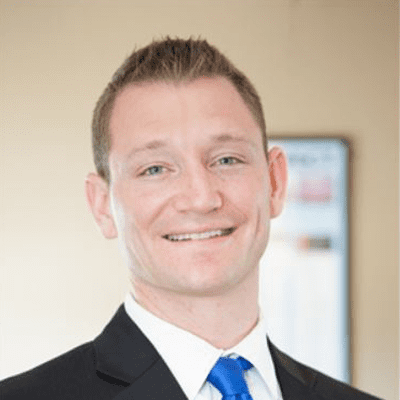 Chiropractor
Daniel Wojnicki D.C.
Dr. Wojnicki graduated from Illinois State University in 2007 with a degree in Biological Science, and continued his education at Parker College of Chiropractic in Dallas.
He uses the latest innovative techniques that are light, gentle, and comfortable with outstanding results. He uses Chiropractic as a tool to help people live a pain free and balanced life.
Coming from a family that includes both Medical and Chiropractic Doctor's, Dr. Wojnicki recognizes the importance of a balanced approach in health care so that the patient receives the best-unbiased care possible.
He is very proud to have the opportunity to improve the quality of life for so many members of our community and will continue to educate himself so that he is always on the cutting edge of healthcare.
Medical Director
Jason Kouri, MD
Dr. Jason Kouri, MD is our Medical Director, and is Board Certified in Urgent Care. He heads over all of our diagnostic and treatment protocols for patients. He has a passion for helping patients suffering with neuropathy symptoms, chronic joint, and spine pain improve their quality of life. Dr. Kouri graduated Magna Cum Laude from the University of California at Irvine in 1991 and earned a Bachelor of Science in Biological Sciences. 
He continued his graduate education at the School of Medicine at the University of California, San Diego where he received a degree in Medicine in 1996. Dr. Kouri then entered the United States Navy as a Family Practice intern and went on to become a General Medical Officer. He spent most of his four years in the Navy caring for Marines and Sailors on land and at sea while attached to a Marine Expeditionary Unit. Upon honorable discharge, Dr. Kouri practiced Family Medicine for five years caring for American Indians on several reservations in Southern California. In 2005, Dr. Kouri began to focus on Urgent Care, Occupational and Integrative Medicine. He was the managing physician of an integrated care clinic in San Diego, CA for 7 years. In 2012, he moved to Texas where he continued working with integrated care clinics. In 2015, he co-authored the book Type 2 Diabetes is Reversible.
Dr. Kouri is well versed in the field of regenerative medicine and has years of experience in performing and administering all types of regenerative therapies including bone marrow aspirate and platelet rich plasma for orthopedic conditions.
Dr. Kouri oversees and works with our medical providers who are experts at performing many types of joint and nerve injections, as well as providing care for the overall well being of our patients.
Dr. Jason Kouri lives with his wife and 5 boys in Fort Worth.
Family Nurse Practitioner
Michelle Mitchell, FNP-BC
Education:
Tennessee State University, BSN 2001
Tennessee State University, MSN 2013
About Michelle:
Michelle grew up in Indiana and is a 3rd generation nurse. Her passion is in holistic, individualized care. In her free time, Michelle enjoys cooking, traveling to the beach and spending time with family.
Receptionist
Elisia
Elisia grew up in Bullard, Texas, and is a mother of two. Her passion is in helping others. In her free time, Elisia enjoys riding four-wheelers, going to the gun range, and spending time with family.
OFFICE HOURS
---
Monday
8:00am - 1:00pm
2:30pm - 6:30pm
---
Tuesday
8:00am - 1:00pm
2:30pm - 6:30pm
---
Wednesday
8:00am - 1:00pm
2:30pm - 6:30pm
---
Thursday
8:00am - 1:00pm
2:30pm - 6:30pm
---
Friday
Closed
---
Saturday
Closed