Get Your Lifestyle Back!
Producing Outstanding Results
Welcome to Allen Advanced Chiropractic located in Allen, TX. At Allen Advanced Chiropractic we utilize the specialties of both chiropractic and medical doctors to provide our patients with the best musculoskeletal treatments available all under one roof. We are here to help you gain a basic understanding of how our Allen chiropractors can help you and your family.

Welcome to Allen Advanced Chiropractic
Allen Advanced Chiropractic is conveniently located off Hwy 121 and Waters Road. Our office is on the same side of the street as Life Time Fitness and directly in front of their parking lot.
Here at Allen Advanced Chiropractic, we believe that chiropractic is a great tool to help our patients eliminate pain and improve their health, but we know that chiropractic alone is only part of the solution for many of our patients. Integrating our office with both medical and chiropractic doctors we are able to help patients get out of pain fast and back to doing the activities that they love.
WHY I BECAME A CHIROPRACTOR IN ALLEN
I have been a chiropractor in DFW for the last decade and decided to open Allen Advanced Chiropractic because I enjoy this community. My wife and I love to spend our evenings cheering on the Allen Americans or having dinner at Uncle Julio's. I look forward to getting to know more about Allen and meeting more of the amazing people that call Allen their home.
Common Symptoms Chiropractic May Help...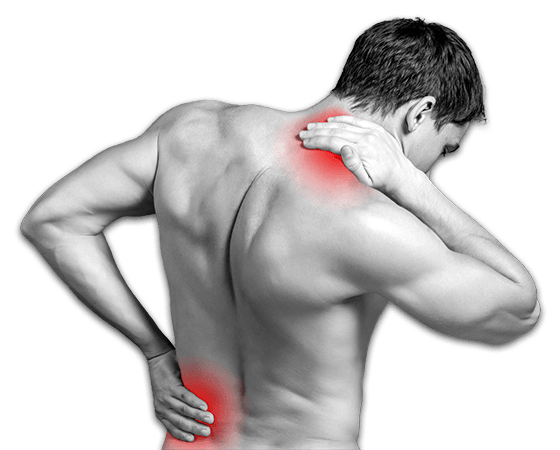 COMMON CONDITIONS WE HELP

The doctors at Allen Advanced Chiropractic treat a variety of conditions including neck pain, back pain, shoulder pain, and knee pain. We incorporate rehab, spinal decompression, chiropractic, and medical services so that we can successfully treat some of the most difficult cases.

CHIROPRACTIC MISCONCEPTIONS

A misconception patients often have before coming to see us is that their insurance will not cover chiropractic. We accept most insurance plans. Patients are often reluctant to come to the office because they feel that it's going to be painful. The chiropractic treatment that we provide in our office is gentle and most patients feel very little if any discomfort.

SCHEDULE TODAY!

If you have been hurting and need a solution so that you can resume a healthy active lifestyle please don't hesitate to call us. We offer a complimentary consultation so that we can go over a detailed history of what you have been suffering from to make sure that we have the solution before recommending any type of treatment. We look forward to seeing you here at Allen Advanced Chiropractic!